Are You Looking For Atlanta Remodeling Contractors Today?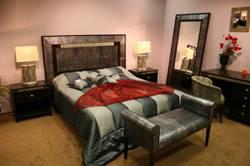 As a family owned construction company, we strive to be more than just the best Atlanta remodeling contractor, we want to create lasting relationships with our valued customers. When you choose McClure Construction Company, Inc. as your trusted contractor, you will find that we are passionate about helping enhance your homes in the best possible ways. 
McClure Construction Company, Inc. - Atlanta Kitchen Remodeling
Our Atlanta remodeling contractors will work with you to design a custom kitchen remodel that will satisfy all of your needs. We will take the time to inform you of exactly what needs to be done before we start the next step in the Atlanta remodeling process. For more information on how our professional contractors can improve your home, contact our Atlanta kitchen remodeling experts and see what we can do for your home.
Atlanta Room Additions
Since 1954, our Atlanta construction company has been turning dreams into reality. You can count on us to provide elegance and style which can be enjoyed for years to come. All of our Atlanta remodeling and construction projects are done with quality craftsmanship and superior materials. We provide our clients with personalized services that are customized to meet their specific needs.
Additions
Home Addition
Room Addition
Room Ad Ons

Home Remodeling
Renovations
Bedroom Additions
Home Additions

Room Additions
Remodeling
House Renovations
Custom Homes
Atlanta Bathroom Remodeling
If you are thinking about renovating your bathroom, redecoration and painting probably can come to your mind. These are just a few things that you can do and there are others that you may likely consider. Bathroom remodeling in Atlanta adds value to a home. Whether your goal for the renovation is saving money or environmental responsibility, properly remodeling your bathroom can make you feel satisfied.
For many people, the bathroom is their place of solitude, hygiene, relaxation and health. Several building material vendors are selling remodeling stuff made of different materials. If you are just in search for some affordable improvements, consider your bathroom space and storage. You can look to the cabinet space and think if you can add shelving. Is it hard to reach the towel? Is it so cold in the bathroom or do you lose things within the closet?
Services We Provide in Atlanta, Georgia
McClure Construction Company, Inc. is Rated: 5 / 5
based on these 6 happy customer reviews.
---
"Very nice work!"

- Mr. John John P. Atlanta, GA | Rated: 3 / 3
---
"Susan and I would like to thank you for the fine work you did to serve us. We are very pleased!"

- Mr. Rob and Susan B. Atlanta, GA | Rated: 3 / 3
---
"Fast, excellent results."

- Mr. Dave Atlanta, GA | Rated: 3 / 3
---
"We had exemplary service and workmanship! They were punctual, clean, and friendly. The work was done satisfactorily. We would use them again for other projects in our home."

- Ms. Lauri Atlanta, GA | Rated: 3 / 3
---
"I am now living in the second house Mcclure Construction built for us. They build a top quality product that they stand behind. They are very attentive, quality driven and easy to deal with! Given my experience you couldn't make a better choice!"

- CS Dupont Atlanta, GA | Rated: 3 / 3
---
"We have been very pleased with the work performed by McClure Construction over the years. McClure built our home 38 years ago and did major renovations in 1990. In 2011, we also purchased a unit in a new condo in Sandy Springs, where the contractor was not McClure Construction. Mistake. Tom McClure and his subs have been out on three different occations to repair extensive plumbing/pipe/water damage. Yes, Mr. McClure worked with the property manager and with our insurance adjuster; yes, he repaired the pipes very quickly; yes, he thoroughly dried out all of the water and replaced sheetrock and baseboards, refinishing and painting it all beautifully; yes, the work was completed in a timely manner and with exceptionally reasonable expense. I hope we do not have another problem, but if we do and when we are ready to renovate again, we will certainly contact McClure Construction. I really appreciate that I can send a text and Mr. McClure returns with a phone call immediately. Yes, I recommend McClure Construction to other residents and to friends. Our experience with McClure Construction is that Mr. McClure is our Go To; we are very pleased with his work."

- Mr. Max M. Kimball Atlanta, GA | Rated: 3 / 3
---
If you are looking for skilled construction experts in Atlanta then please call (404) 456-3888 or complete our online request form.