Metro Atlanta Remodeling Contractor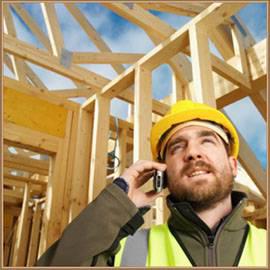 When you choose McClure Construction Company, Inc. as your trusted contractor, you will find that we are passionate about helping enhance your homes in the best possible ways. 
From kitchen remodeling and bathroom remodeling to new construction, room additions and more, we bring unmatched service to all aspects of remodeling and construction. As a family owned construction company, we strive to be more than just the best Metro Atlanta remodeling contractor, we want to create lasting relationships with our valued customers.
McClure Construction Company, Inc. - Metro Atlanta Bathroom Remodeling
With every new Metro Atlanta customer we serve, a new dream turns into reality. You can expect elegance and style that will last for years to come. Our Metro Atlanta construction company builds and remodels structures with quality craftsmanship and durability. We offer customized services that are sure to fit your specific needs. From Metro Atlanta bathroom remodeling to new home construction, you can count on us for reliable service that will exceed your expectations.
Metro Atlanta Commercial Construction
Exceeding our Metro Atlanta client's expectations is always our main priority and we are constantly searching for ways to improve our service. With our founding values of quality, dedication, and hard work, we have earned a trusted reputation as the premier remodeling contractor in Metro Atlanta. By implementing the highest standards of service, quality, personal attention, and integrity, our service is second to none.
Construction
Commercial Construction
Builders
Construction Contractors

Construction Builders
New Construction
Commercial Remodeling
General Contracting

General Contractor
Construction Management
Construction Commercial
Project Management
Metro Atlanta Remodeling Contractor
It is true that change is the only thing that is permanent in this world. But it is also true that often, change is a good thing. No matter how perfect a thing seems to be, it is almost always refreshing to change it into something else. This is applicable in houses, buildings, offices, etc. Remodeling is the same at that change that is welcomed by many.
No matter how great the original modeling of a house or building is there can still be a number of reasons why remodeling is needed. It can be that the original model has been out of style, or that the house or building has already been subjected to ordinary wear and tear, etc. In any case, for any remodeling needs, anyone may contact remodeling contractor in Metro Atlanta.
Services We Provide in Metro Atlanta, Georgia
If you are looking for skilled construction experts in Metro Atlanta then please call (404) 456-3888 or complete our online request form.