About Our Fulton County Remodeling and Construction Experts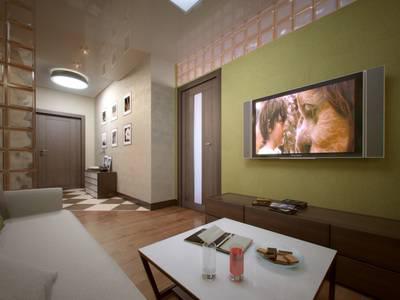 As a family owned construction company, we strive to be more than just the best Fulton County remodeling contractor, we want to create lasting relationships with our valued customers. When you choose McClure Construction Company, Inc. as your trusted contractor, you will find that we are passionate about helping enhance your homes in the best possible ways. 
From kitchen remodeling and bathroom remodeling to new construction, room additions and more, we bring unmatched service to all aspects of remodeling and construction. We are there to help you with each step of your home remodeling or new construction project. Our remodeling contractors offer the highest level of construction expertise and customer support to your project.
You will also find that McClure Construction Company, Inc. is a LEED certified contrator, meaning that we implement green building practices which promote energy-saving and environmentally friendly concepts.
What is LEED?
Leadership in Energy and Environmental Design (otherwise known as LEED) is a green building rating system developed by the U.S. Green Building Council (USGBC) to provide a suite of standards for environmentally sustainable construction. LEED certified buildings promote sustainable design and are primarily designed by a LEED AP who has been certified through the USGBC.
What is a LEED Accredited Professional? What is the LEED test? How do I become LEED certified?
Many people ask us "what is leed?". A LEED Accredited Professional (LEED AP) is a person who has met all the requirements for the LEED Accreditation Professional credentialing program and has demonstrated the knowledge and skills necessary to participate in the design process, to support and encourage integrated design, and to streamline a project's LEED application and certification process. The accreditation process involves taking and passing an exam as well as meeting certain prerequisites specific to one of the available credentialing "levels". LEED certification applies to buildings.
How does the LEED credentialing program work?
Before 2009, there was only one LEED credential: the LEED Accredited Professional, or LEED AP. Exam candidates could achieve this credential by following one of three tracks - LEED for New Construction, LEED for Commercial Interiors, or LEED for Existing Buildings: Operations & Maintenance. Each of which focused on the corresponding LEED rating system.
The LEED AP credentialing program now includes three levels of credentials. Each level indicates the level of knowledge, experience, and proficiency in green building design held by the Accredited Professional. The levels of LEED professional certification are as follows;
·         1- LEED Green Associate
·         2- LEED AP with Specialty
·         3- LEED AP Fellow
Each of the above levels have unique pre-requisites, requirements, exam content, continuing education guide lines and associated fees.
We Provide The Following Construction & Remodeling Services in Fulton County
If you are looking for skilled construction experts in Fulton County then please call (404) 456-3888 or complete our online request form.